ABOUT ROD K — COUPLES COUNSELING – Portland Maine
QUALIFICATIONS & EXPERIENCE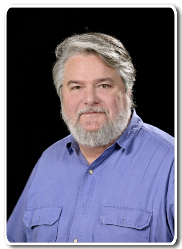 A experienced pastoral counselor and psychotherapist, Rod Kochtitzky (Kuh tit skee) has specialized in working with couples for more than 30 years. 
The Imago approach is designed to help couples of all faiths and those of no religious belief build lasting, mutually satisfying and rewarding relationships.
Rod was a Fellow of the American Association of Pastoral Counselors.  He is a Certified Workshop Presenter and Advanced Clinician of Imago Relationship Therapy. 
Rod holds a Bachelor of Arts in psychology from the University of the South in Sewanee, Tennessee, and a Master's in Divinity from the General Theological Seminary in New York City. He completed his training in psychotherapy at the Institutes of Religion and Health in New York City and trained at the Institute of Relationship Therapy founded by Harville Hendrix.
Rod has served on boards of Attachment Parenting International, Imago Relationships International and Nashville Psychotherapy Institute.  He also maintained an active leadership role in the international Imago movement.  Rod was a licensed Clinical Pastoral Therapist (LCPT) in the State of TN.  In 2023 he moved his practice to 135 York Street, Portland Maine.
With over 30 years experience working with couples, as an ordained minister, he helps couples learn the skills that make the unconscious conscious, and thereby foster a deep, loving and long lasting  connection